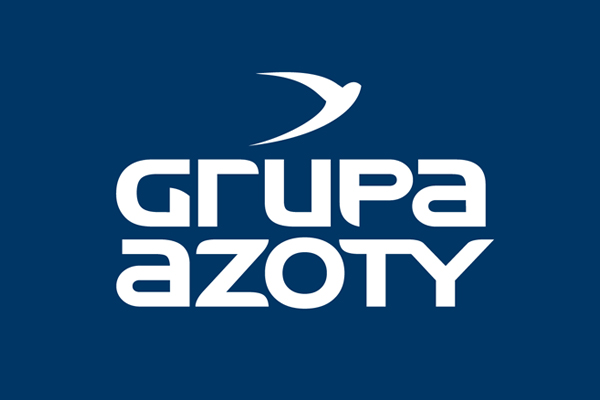 PGNiG to remain strategic gas supplier to Grupa Azoty Group until 2022
On May 23rd 2019, Grupa Azoty Group companies delivered to Polskie Górnictwo Naftowe i Gazownictwo S.A. statements to extend the term of their gas supply contracts until September 30th 2022.
  Signed between PGNIG S.A. and five Grupa Azoty Group companies on June 21st 2017, the contracts contained an option to extend their term for another two years. The total value of the four-year contracts, providing for natural gas to be supplied from October 1st 2018 to September 30th 2022, is estimated at over PLN 8bn.

The extended contracts provide the Grupa Azoty Group with favourable gas purchase mechanisms that are indexed to market prices, but they also enhance the security of supplies, which is of vital importance to ensure uninterrupted manufacture of fertiliser and chemical products.

'Over the next two years, the Grupa Azoty Group will be able to purchase gas on highly favourable market terms negotiated between our companies back in 2017. We put a lot of effort at the time to develop a contract model that would be satisfactory to both parties throughout its entire term. It is an honour and great pleasure that the Grupa Azoty Group, a strategic customer for natural gas in Poland, has selected PGNiG as its key supplier and that our companies will continue as partners in promoting development of the Polish chemical industry,' said Maciej Woźniak, Vice President for Trade at PGNiG S.A.

'For the Grupa Azoty Group, the partnership with PGNiG is a guarantee of security and continuity of supplies. Poland's largest gas consumer, Grupa Azoty has entered into the contract as an integrated corporate group, which allows it to generate synergies and, consequently, to optimise costs. This is one of many examples showing that the strategic consolidation of chemical companies within the Grupa Azoty Group is of key importance to the future of the Polish chemical market. I am pleased we have maintained a business relationship with PGNiG on terms that are favourable to us,' said Mariusz Grab, Vice President of the Grupa Azoty S.A. Management Board.

Under a framework agreement signed between PGNiG S.A. and Grupa Azoty Group companies, the parties may enter into further gas supply contracts.

The individual contracts of June 21st 2017 were concluded with five Grupa Azoty Group companies: Grupa Azoty S.A. of Tarnów, Grupa Azoty Zakłady Azotowe Puławy S.A., Grupa Azoty Zakłady Chemiczne Police S.A., Grupa Azoty Zakłady Azotowe Kędzierzyn S.A. and Grupa Azoty Kopalnie i Zakłady Chemiczne Siarki Siarkopol S.A.